Our Process
We Offer Beautiful Home Redesign Services!
The Ultimate Home Remodeling Team
At Cabinet Concepts, we are committed to providing you with the right designs that fit your budget while being your go-to remodeling resource for kitchens and bathrooms. Our team of experts has the expertise to provide you with a wide range of designs while giving you their experienced input in order to make your remodeling project a complete success!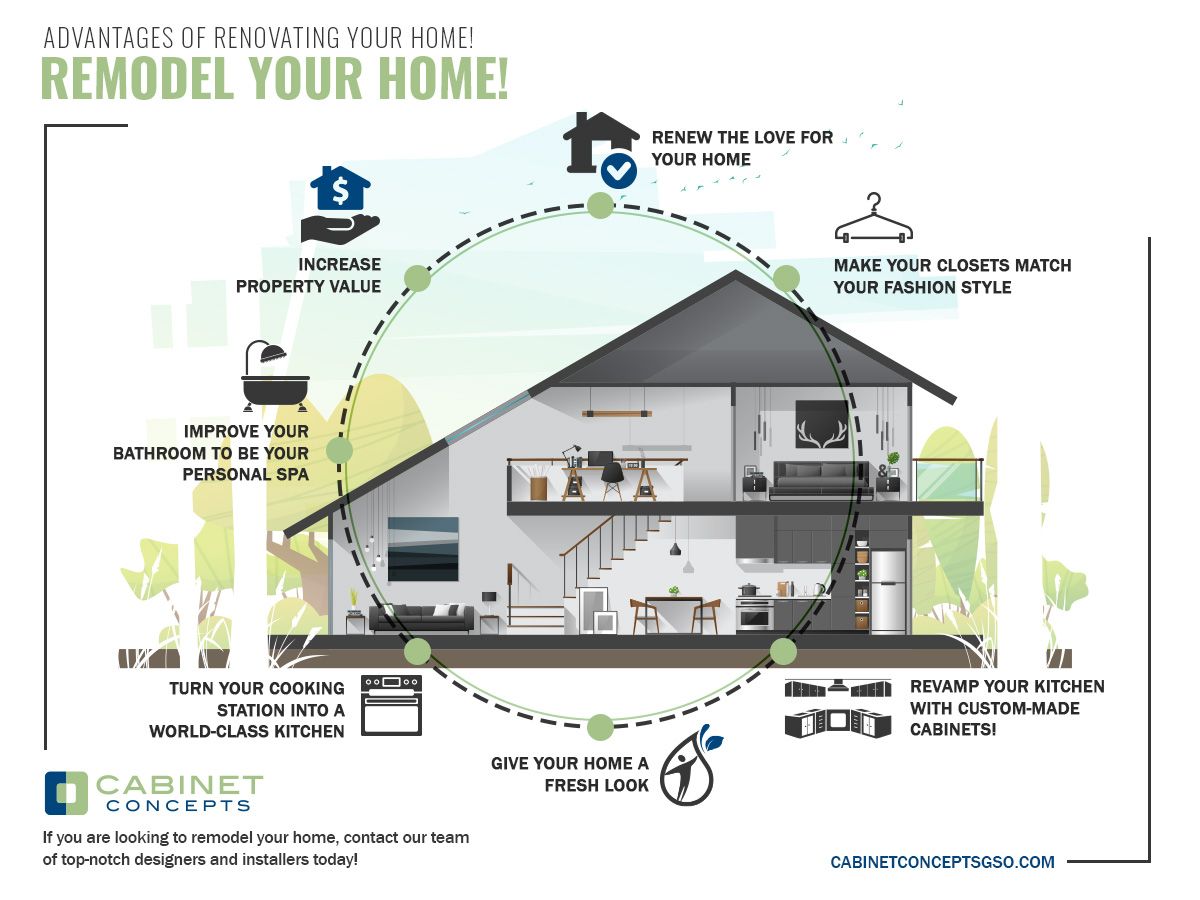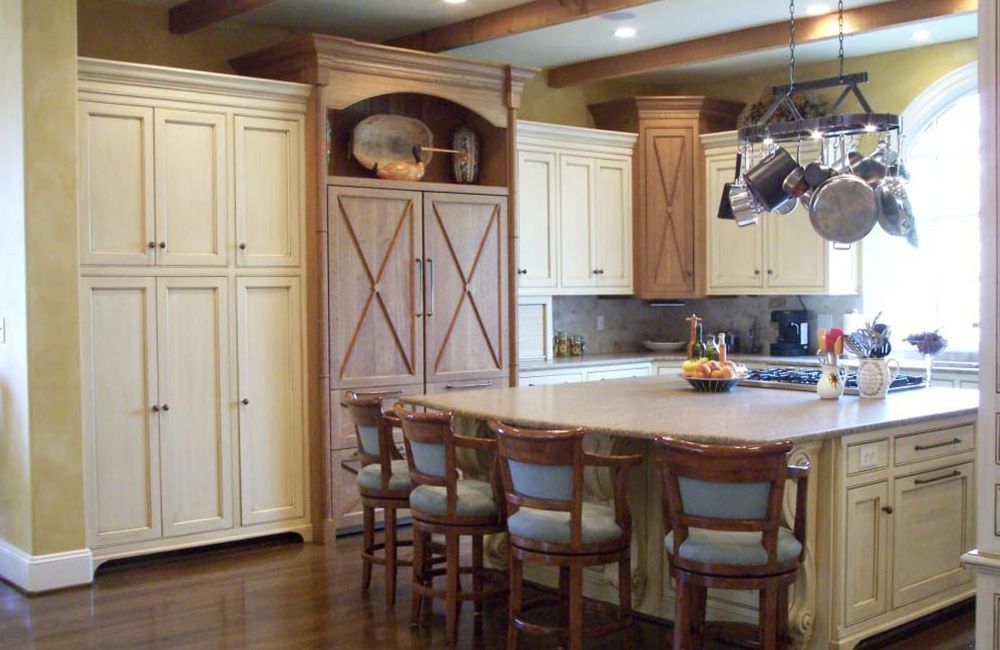 Service We Offer:
Kitchen Renovation

Kitchen Cabinets

Bathroom Remodeling

Custom Closet Designs

Closet Remodeling

And More!
What To Expect From Our Services

A Team of Designers Willing to Help
Our experienced team is ready to hit the ground running and make sure that all your requests and needs are being considered at the time of redesigning your kitchen or bathrooms.

The Right Design For You
We make sure that we are receiving your feedback often. We want you to be overly excited about your new remodeling project as much as we are happy to assist you.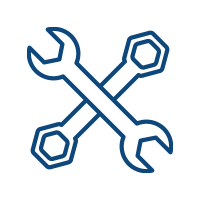 World-Class Installers
Our team of installers is made of industry professionals with many years of experience in the construction field who have specialized in home remodeling.

Top-Notch Finish
We use the best construction materials to offer you a final product that you can enjoy for many years to come!
Pro Designers in Greensboro!
If you are looking for a remodeling service for your kitchen or bathroom that can provide you with a variety of options and an expert team of designers who are committed to make your dreams a reality, you can count on Cabinet Concepts in Greensboro to make sure that your remodeling project becomes a reality in the exact way that you are expecting it to be.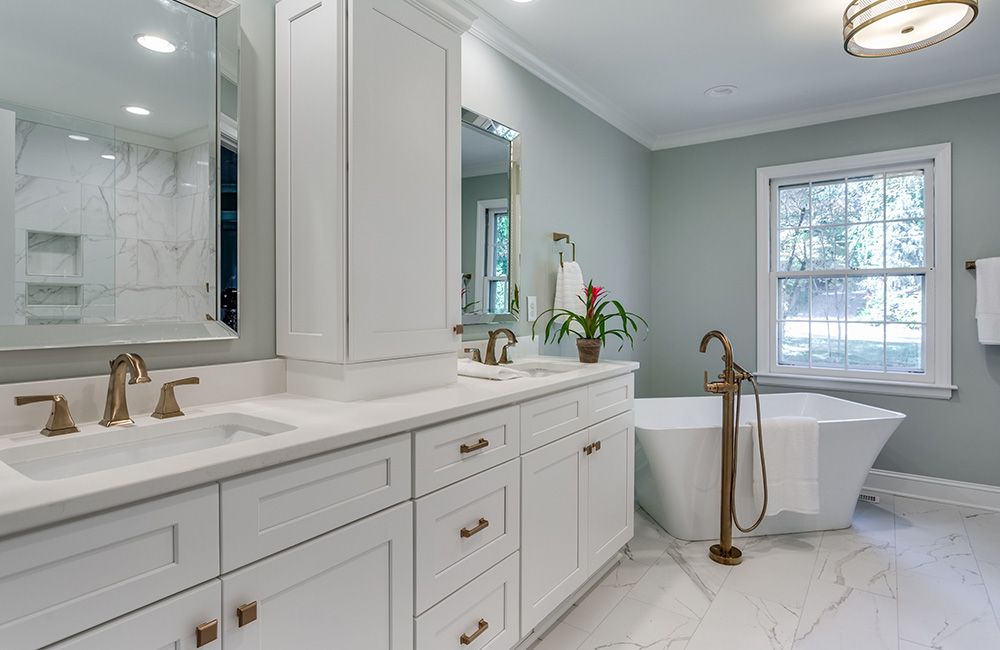 Remodel Your Home in Greensboro!
Remodeling your bathroom or kitchen is one of the things that you can do to your home that will not only bring you joy from having a new space but it will also add new and improved value to your property. At Cabinet Concepts, we know the importance of your investment and we are here to assure you that everything from design, needs, budget, and more, will be respected to give you the ultimate design and remodeling for your kitchen, bathrooms, closets, and more!
Contact our team today to set up your initial consultation.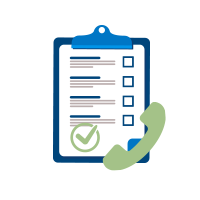 Initial Consultation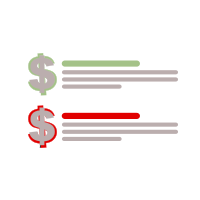 Determine Budget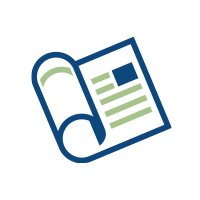 Design & Selection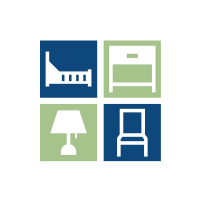 Production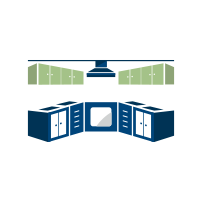 Installation
The Remodeling Process From Cabinet Concepts
Cabinet Concepts has a remodeling and design process that we have perfected to assure you that no matter what your budget, needs, or expectations are, you will be delighted by the final results of your remodeling project.
Here are the steps we take to make sure that everything we do for you is exactly what you are expecting:
Initial Consultation
This is our first point of contact. Once we have received your interest in remodeling your bathroom, kitchen, closet, or any other area of your home, one person in our team will contact you to help you figure out exactly what you are looking for and what are the many possibilities you have to approach your remodeling project the best way you can.
Determine Budget
Once you have spoken to one of our team members, we will take into consideration everything you are looking for at the time of remodeling. Every detail, design, and possible adjustments will be determined in this stage to provide you with an accurate estimate. This is the perfect time to add or take away any items or features that you are not interested in or that don't pair well with what you had envisioned.
When you are determining your budget, you have control over which things can be taken out or switched off to be able to reach your budget as close as possible. Usually, if you have a change of heart through later stages of the process, these sudden changes can be costly or can represent a big change in your budget — sometimes, adding a hot tub to your new bathroom later can mean an added extra cost but it will repay in many hours of relaxation and enjoyment!
Design & Selection
At this stage, you will be able to sit down with one of our experienced designers and go through the different approaches we are able to create with all the information we have accrued in the previous steps of the process.
You will be able to see the materials, structures, distributions, and more visual aspects of your new design in 3D to make sure that it is an accurate depiction of what you will receive once we reach the final stages.
Production
After checking all the designs and modifications have been defined and you are happy with your future bathroom or kitchen redesign, we start the production process.
Through this step, we will be building all the separate and bigger pieces and items that will ultimately make your new space at home feel like the new magical room you always dreamed of. Our production team will make sure to have everything ready the way you envisioned for the final step.
Installation
This is the stage where you start seeing the big changes happening. Any demolition, restructure of the current building, and other big changes, happen at this last stage of our remodeling and redesign process. Once our team of trusted specialists has finished, you are ready to enjoy your newly-remodeled home.
You can check out our gallery to get some ideas of the projects we have finished before and the many styles that we can provide for your kitchen, bathrooms, closets, cabinets, and more!
Cabinet Concepts started thanks to a passion for creating new and exciting designs for people looking to remodel their homes. We look forward to working with you and provide you with the perfect design that will not only adapt to your expectations and your budget but it will also bring a new refreshed atmosphere to your home!
Get In Touch for a Free Consultation