Designed with your convenience in mind, Cabinet Concepts is now accepting payments for our custom-made cabinets online.
To ensure your payment is applied to the correct invoice or account, please follow the instructions and fill out all necessary fields on the corresponding payment links for either credit card payment or to pay through ACH of a bank account.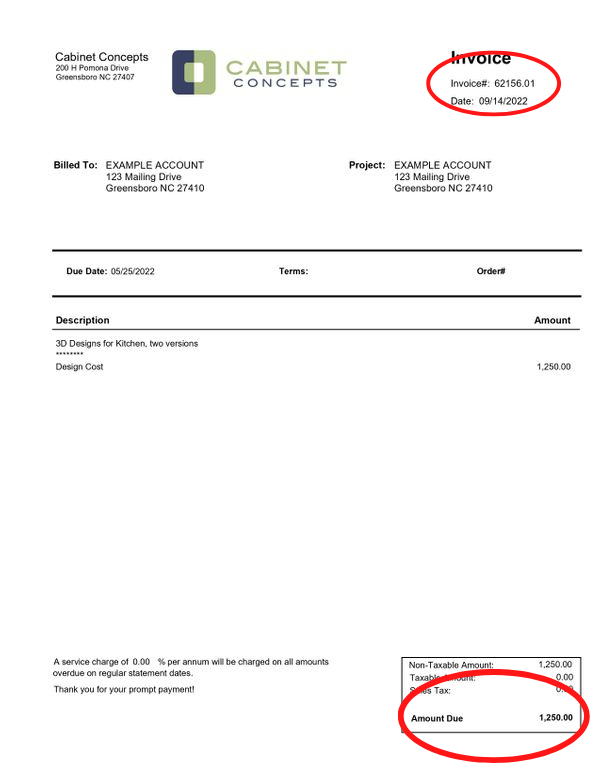 we are dedicated to making this process as easy as possible.
Here are some helpful tips:
Your invoice number can be found in the upper right corner of the invoice form next to the date.

Enter the amount you wish to pay in the transaction amount field. Your total amount due for your custom-made cabinets can be found in the lower right of the invoice. Double-check to ensure the amount is correctly entered before proceeding with payment.

Once all the information is correctly entered, click "submit" and your payment will be securely processed and posted to your invoice. To avoid duplicate charges on your bank or credit card, do NOT hit back or refresh your page during this transaction.
*Click below to see an example of where to find the invoice number and transaction amount.
Thank you for choosing Cabinet Concepts as your trusted custom-made cabinet maker in Greensboro, N.C. We appreciate your business!